Accounting Services
A controller is a company's chief accountant. The controller directs and reviews the work performed by the accounting department and is responsible for all aspects of accounting. The controller plays a vital role in the successful management of the organization by reporting and interpreting the financial data needed for proper decision making.
Every business regardless of size needs a controller. Large businesses typically have a controller on staff because they have sufficient transaction volume, activity and profits to absorb a controller's salary. Small and medium-size businesses on the other hand may not require a full-time controller; it may make better sense to hire a part time controller, or "controller by the hour".
Gerald provides accounting services for small businesses that are in this position. The number of hours your business may require and the accounting services will vary depending on your business requirements, and Gerald can fit in according to your needs. Gerald has worked with all types of clients from small businesses that only have one part-time bookkeeper to larger businesses with accounting staffs of ten or more.
Financial Statements

We cannot control the winds, but we can adjust our sails


Business owners need to know where they were and where they are so that they can plan where they will be going. The primary tools for this task are financial statements and managerial reports.
Gerald not only prepares these statements and reports, but he also helps business owners interpret them and how to improve profits and financial strength and security.
Contact us today
to learn more.
Reporting Services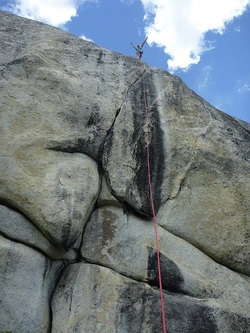 Businesses often need to supply outside parties such as banks, investors, suppliers and even buyers with their financial statements. These parties want statements that are accurate and conform to generally accepted accounting principles (GAAP).
These parties may require that a CPA is "associated" with these financial statements. This takes on the form of a CPA's report that accompanies the financial statements.
Gerald provides this service,
issuing a report on the financial statements commensurate to the required level of assurance needed by the users of the financial statements.
Bookkeeper Services


Some small businesses don't require a lot of bookkeeping. Those businesses may find it more cost effective to engage Gerald to fulfill their bookkeeping needs.
Other businesses already have bookkeeping staff in place. Those businesses still may require someone to support the bookkeeping staff when the workload is too great or there are special projects that require help on a temporary basis.
One major benefit to using Gerald to help is that he is qualified to step in at any level and for any length of time that the business needs.
Contact Gerald
to learn more.
Gerald P. Côté, CPA – APC - Helping Clients Succeed
---