Consulting Services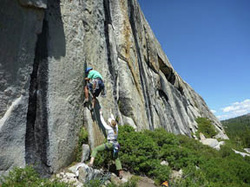 Consulting services differ from other accounting services in that they usually involve working with businesses to setup, improve or trouble shoot some aspect of operations.
These aspects of operations include:
• Inventory
• Receivables
• Account analysis and reconciliation
• Merchandising
• Commission structures
• Business turnarounds
Gerald excels in locating and solving complex financial and operational problems to help make your business achieve success.
Contact us today
to learn more.
There is no way to express the value of Gerald as our CPA. He not only showed us how to correct our mistakes, he did it with kindness and gentleness. He also did the right things to make us compliant with all of our financial partners so that they trusted us. He is knowledgeable and researches issues that we were confused about so that there was never any problem. He is fantastic.

Ev Lundgren
Gerald P. Côté, CPA – APC - Helping Clients Succeed
---